Internet of Things (IoT) enables new practices that will accelerate energy efficiency on a global scale, as well as it is a core in industry 4.0. Enabling game changing features like "Predictive maintenance".
The definition of Predictive maintenance
Predictive maintenance is based on the condition of equipment. So, measures and actions will be based on need instead of scheduled dates or runtime. This makes it possible to avoid breakdowns and performance drift without spending time on frequent site visits. However, Predictive maintenance is only possible when performance is continuously monitored and analysed. Heat pumps, Air-conditioning, and refrigeration (HVACR) systems are no exceptions.
When performance is continuously monitored on component level deviations will be noted directly when they appear. Making it possible to plan corrective measures with minimal disturbance to daily business before the deviations cause any problems. This makes predictive maintenance extremely cost efficient. This will also remove cost connected to downtime caused by failures. Depending on the system, these costs can be thousands of euros only in hardware cost. If loss in revenue, time, and reputation is added, the cost is much much higher!
---
Download our guide about predictive maintenance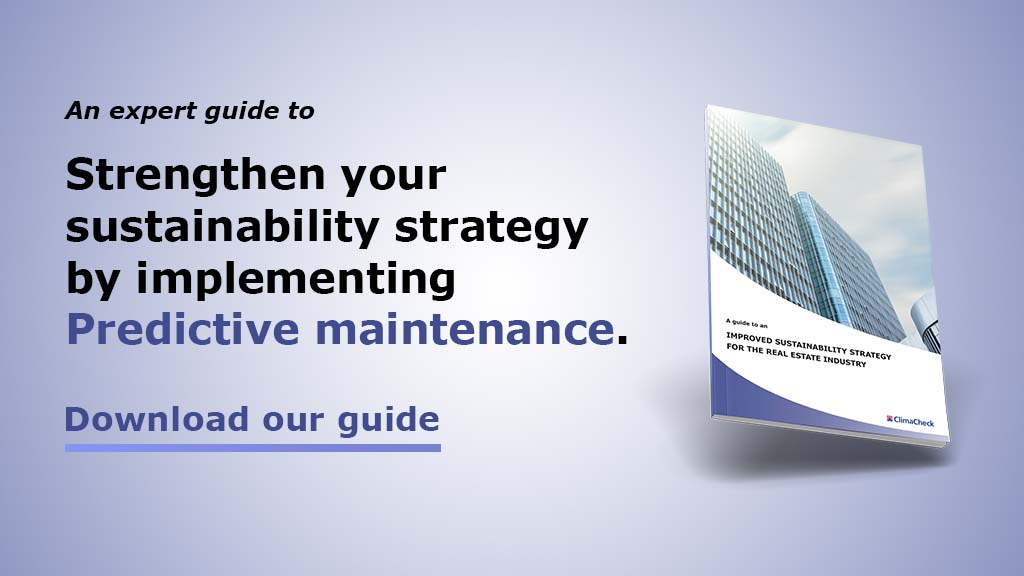 ---
How does Predictive maintenance work in HVACR-systems?
In HVACR systems, predictive maintenance is based on historical, predicted, and real-time analysis of the system performance, based on the internal method. By analysing a specific set of datapoints it is possible to get the System Efficiency index (SEI) of the total system as well as sub-efficiencies where any deviations are visible on component level. Based on this information it is possible to identify any changes in system performance and plan the service based on this to avoid failure.
What is the difference on predictive maintenance and conventional maintenance methods?
Maintenance can be divided in many categories – today the most common are "reactive", "preventive" but the future is "predictive".
Reactive maintenance happens after a breakdown and is therefore costly and cause expensive downtime that often interrupt business and cause secondary cost in production loss and/or dissatisfied customers.
Preventive maintenance is time based (Scheduled), during the service visit the system is checked and depending on the regulations different factors are documented. Today's preventive maintenance –is often focused on leak-detection and a very basic checklist. The performance of HVACVR systems is rarely checked during preventive maintenance visits.
Predictive maintenance is based on the condition of the HVACR-system which is possible only when performance is continuously analysed and monitored. Enabling the service and maintenance to be planned based on need and therefore, avoid failures and performance drift. Some scheduled visits are done according to local laws, by having access to system performance these visits are done more efficiently as any weaknesses are known in advance.
When performance is continuously analysed refrigerant leaks will be detected when they start and generate an alert (called "Indirect leak detection" in EU). With "Indirect leak detection" the onsite leak detection is reduced to half in EU further reducing cost.
---
Learn more about Predictive maintenance, book a meeting with one of our experts: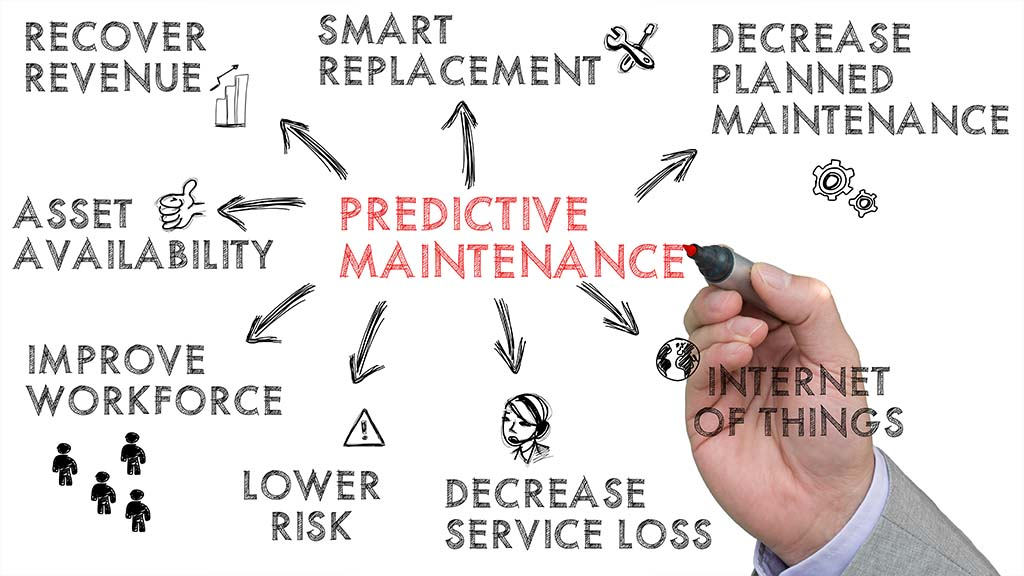 ---
Benefits of predictive maintenance
By utilising predictive maintenance, a lot of problems and unnecessary cost can be avoided in any organisation problems and costs will be avoided. Energy optimisation is a central and integrated part of predictive maintenance as deviations in efficiencies and/or poor control all result in early warnings or alerts. The energy signatures are continuously monitored to visualise optimisation measures and alert if system is deviating from optimised operation.
Results
In the last 6 months alone, 24 issues have arisen that typically reduce chiller efficiency by 10% to 15%. However, some issues have impacted efficiency by as much as 40%


The Value of Fault Detection and MBCx For Chillers – Glen Anderson, ETC Group, LLC
"Organizations that use ClimaCheck are able to identify chiller and compressor deficiencies to avoid catastrophic failures, while improving system performance and energy efficiency."

UNCOVER HIDDEN ENERGYSAVINGS
"We continue working with Honeywell to verify energy performance through monitoring three retrofitted stores with Climacheck equipment (independently verified data)."

Case Study – Retrofit process (Tesco)



How to get Predictive Maintenance in your organisation
ClimaCheck have during 20 years refined analysing and developed cloud based monitoring and early detection of deviations in performance in HVACR systems. Our experience is based on thousands of analysed systems including more than 50 test-rigs at equipment manufacturers development or production sites.
ClimaCheck online is the most powerful cloud-based platform to analyse performance of HVACR system available globally. The platform offers early warning of deviations as well as the energy reporting required in a state-of-the-art predictive maintenance strategy, to make system energy efficient and reliable.
Legend

SEI = System Efficiency Index (compare measured COP with a loss free system at the measured conditions)

Internal Method = Thermodynamic analyses of the refrigeration process, invented by ClimaCheck founder

HVACR=Heating, ventilation, Air-Conditioning and refrigeration

FDD = Fault Detection and Diagnosis