Date/Time
Date(s) - 11/04/2019 - 12/04/2019
9:00 - 17:00
Location
Grand Hotel Saltsjöbaden
will arrange the 8th International training in Climacheck-based Performance Analysing Trouble-Shooting and optimisation of air conditioning, refrigeration and heat pump systems, April 11-12 2019.
Check availability with us at: training@climacheck.com  
Join ClimaChecks yearly Training and Workshop.
ClimaCheck offer world leading analysing technologies with state of the art IoT technology. The training is intended for professionals with experience and understanding of refrigeration, air conditioning and heat pump systems. Basic understanding of the thermodynamics and practical understanding of the components of a system are prerequisites for the course. The focus is how system actually operate and how to make them more reliable and efficient. Exchange of experiences between participating experts is an important part of training. 
Energy efficiency competence is the key for future professionals to lead the change
The possibility to save 20-30% of the energy consumption on installed RAC Systems on a market that globally stands for
15-20% of the electricity consumption creates business opportunities for consultants and contractors. To maintain temperature is critical for the equipment owner – but maintaining temperature alone will no longer be enough with increasing environmental focus.
ClimaCheck onsite and ClimaCheck online offer state-of-the-art methodology for true performance analysis of all types of RAC systems and is becoming part of the everyday work for many contractors, consultants and equipment owners around the world.
Learn the latest in Optimisation and early warning.
 Learn and improve the skills of using ClimaCheck soft- and hardware to improve efficiency and reliability. Basic and advanced level is offered.

How can System Efficiency Index be used to identify and communicate to non experts why they need to take action?

Learn how to use Sub efficiencies for compressor, evaporator, condenser and cycle to understand and benchmark performance and give early warning.

 Use energy signatures to predict and validate savings.
Certification from ClimaCheck training is required to be listed as "ClimaCheck Partner"
Lecturers from ClimaCheck and experts in the ClimaCheck network will share 30 years of experiences from thousands of measurements. Some sessions will be common and others will be split in groups based on prior experience.
Level 1 – Basics of ClimaCheck performance analyses. How to use ClimaCheck hard and software and how to interpret results. Create a performance report on standard systems. This training is aimed for technicians and engineers who has limited experience of ClimaCheck analyses. For those who has no experience we will send out a demo software version upon registration which we recommend participants to study prior to training.
Level 2 – Focus on ClimaCheck optimisation for those who has practical experience from a number of measurements and want to develop the skills to measure and analyse more complex systems. Focus is on analyses, trouble shooting, optimisation and reporting rather than ClimaCheck hard- and software. Prior experience of ClimaCheck is required to participate in Level 2.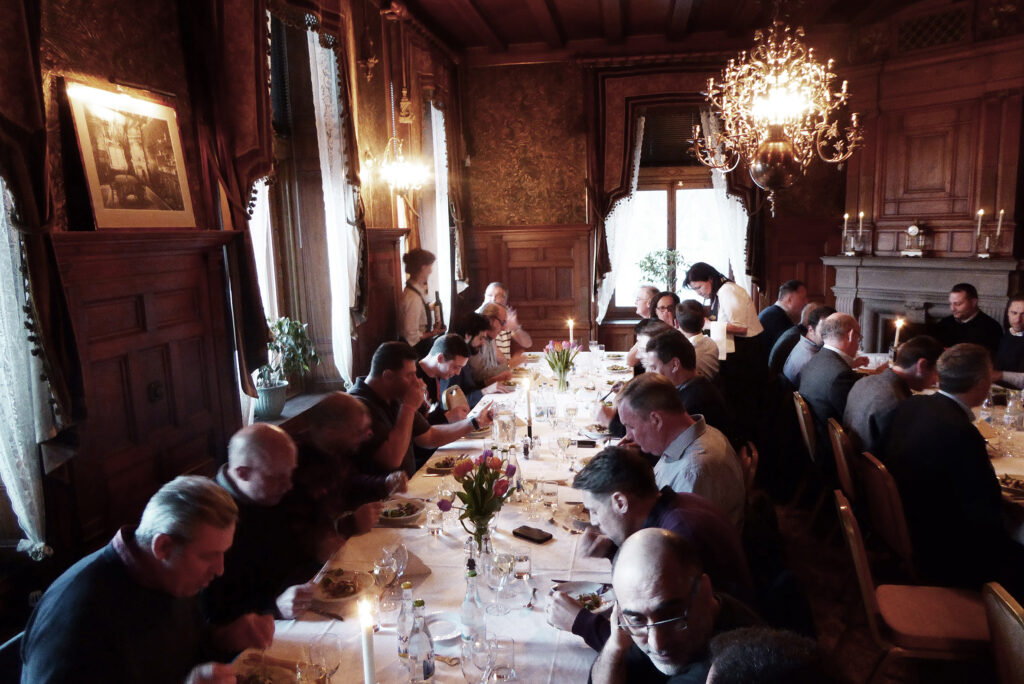 Date: April 11-12 2019
Start: 9 a.m Thursday
Finish: 5 p.m. Friday
Reserve your place now to level 1 or 2 ensure availability!
Register before February 14th at training@climacheck.com  
(Maximum 20 participants per course will be accepted)
Location: Grand Hotel Saltsjöbaden, Stockholm.
Language: English
Price: 600€ (incl. VAT)
Accommodation: Grand Hotel Saltsjöbaden, Stockholm.
In Single room: 1450 Sek incl. VAT approx 145 Euro/night
In double room: 875 Sek/person incl VAT approx 89 Euro/night,person
Dinner!
After the first day of training we will share
experiences over an informal dinner included in the training program.
The two-day Technical Training Course focuses on:
Theory and practice in field measurements. Portable inspections – troubleshooting

24/7 monitoring – early warning

Business opportunities in optimisation of Refrigeration and air conditioning sector.

ClimaCheck onsite and online performance analysing

Performance Inspections and Energy audits

Experiences from Cases discussed with experts
Energy Optimisation
How to set alert and indicators to get early warning